BREAKING: Assemblyman Nader Sayegh Calls On New York State To Expand Monkeypox Vaccine Eligibility
Image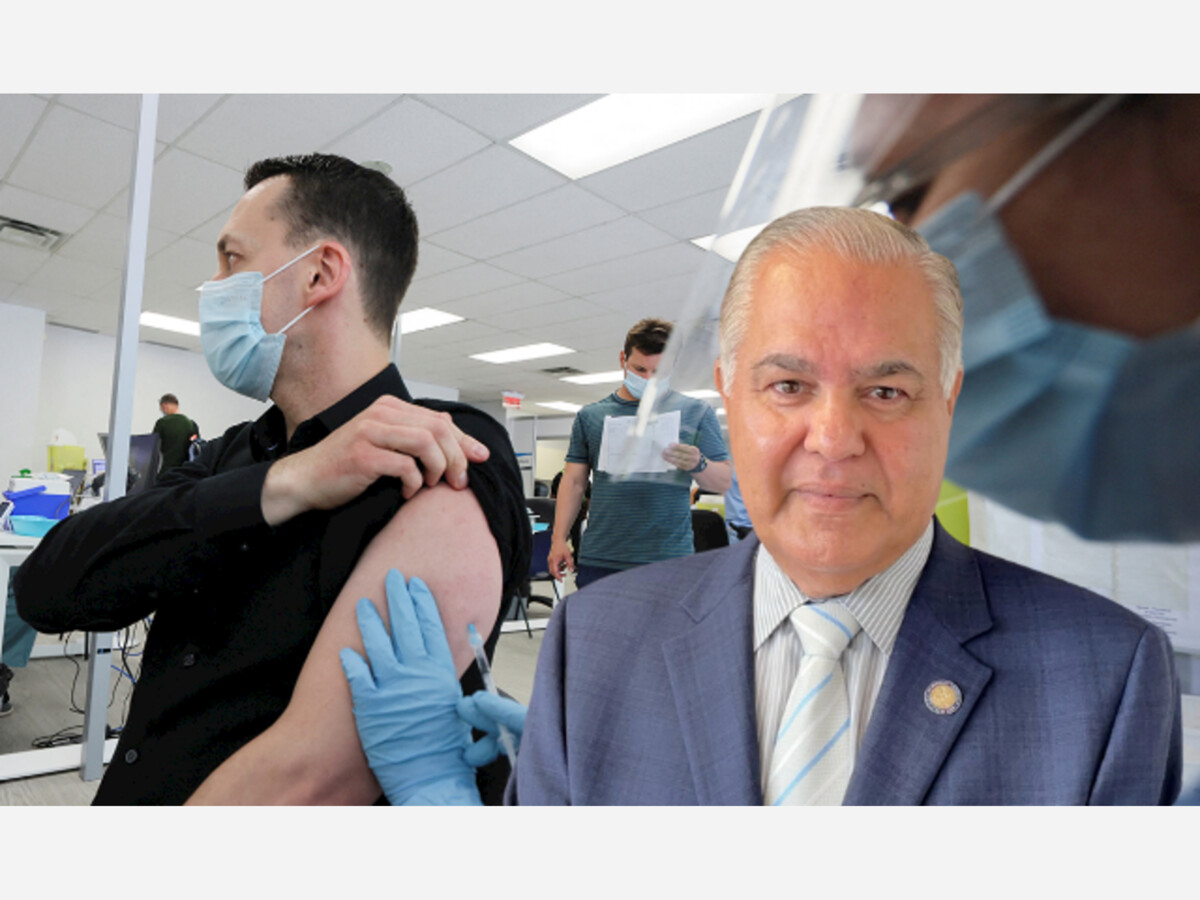 YONKERS (WESTCHESTER COUNTY) NY:  Assemblyman Nader Sayegh encouraged the New York State Department of Health to expand Monkeypox (JYENNOS) vaccine eligibility.
QUOTE: "The dramatic rise in reported monkeypox cases is concerning to all New Yorkers." said Assemblyman Nader Sayegh. "As this virus continues to take hold across the United States and in New York, it's important that we remain ahead of the curve in helping mitigate community spread."
Currently, the New York State Department of Health requires that prospective vaccine recipients meet specific criteria before receiving the vaccine.
Such criteria include being over 18, being a gay, bisexual, or other man who has sex with men, and/or transgender, gender non-conforming, or gender non-binary individual, and having had multiple or anonymous sex partners in the last 14 days. However, public health and public policy experts believe that the criteria should be expanded to take into account the heightened spread among individuals who don't meet the aforementioned criteria.
Assemblyman Nader Sayegh added, "I am hearing from members of the LGBTQIA Community that they find the vaccine eligibility requirements limit those who should get the vaccine and also serve as a barrier to those who are reluctant to come forward due to relationship and family issue."
"Additionally, New York State should be moving aggressively to obtain more of the JYNNEOS vaccine because once again, just like COVID-19, New York is where the outbreak is occurring and where we must move quickly to slow its spread."
A member of the State Assembly Health Committee, when Covid-19 struck Yonkers Assemblyman Sayegh strongly advocated for testing sites and the mass vaccine site that was established at the Yonkers Armory.

ALSO: FROM WESTCHESTER COUNTY: 

FOR IMMEDIATE RELEASE: Due to Overwhelming Demand, The LOFT Announces Second, First Dose, On-Campus Monkeypox Vaccination Clinic in Partnership with the Westchester County Department of Health on Thursday, August 4, 2022 
PRESS RELEASE: The LOFT LGBTQ+ Community Center in partnership with the Westchester County Department of Health announces that it will be hosting a second, first-dose, on-campus Monkeypox Vaccination Clinic, on Thursday, August 4th, 2022.
Appointments can be made from the hours of 9:30 AM-4:30 PM for adults 18 years of age and up. Information on the second dose will be given to each vaccinated person after their first dose.
The LOFT strongly encourages any and all members of the community who believe they are at risk to get vaccinated, immediately. The vaccination is free of charge.
The LOFT announced its first monkeypox clinic for Thursday, July 28, and all appointments were filled within hours of the announcement being made.
"The LOFT in partnership with Westchester County clearly sees that there is an urgent demand for monkeypox vaccines which is why we are opening a second clinic for first-dose monkeypox vaccinations. We are proud to partner with the County of Westchester and are truly grateful for their rapid, well-organized response to our community's needs," says, Executive Director, Judy Troilo.
The World Health Organization, The CDC, and the New York Department of Health have all emphasized the importance of having people who are at risk be vaccinated. Monkeypox can be transmitted through simple skin contact when someone's skin rubs/brushes against an infected person's skin.
Infection can also occur by touching infected clothing. Please note, that it can also be transmitted via genital contact but is not considered a sexually transmitted infection.
Condoms, dental dams, PrEP, birth control, microbicide lubricants, and antibiotics typically used to treat STI's will not protect a person from infection.
To learn more about Monkeypox, click here.
If you are unsure whether you need the vaccine or have questions related to your health, please consult with your physician or medical practitioner.
To learn more about how the vaccine works, click here.
To make an appointment for the August 4th Clinic at The LOFT, click here.
Getting to The LOFT:
The LOFT LGBTQ+ Community Services Center
252 Bryant Ave
White Plains, NY 10605
Map & Driving Directions